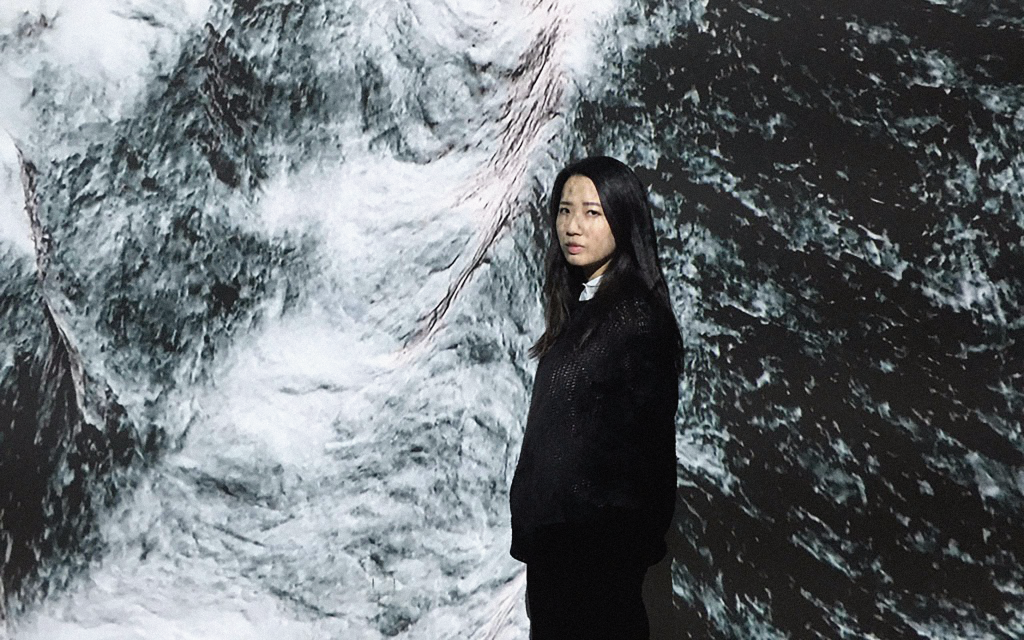 Galloire presents a new exhibition from Hong Kong artist Carla Chan where she uses a full range of the digital and the organic to explore landscapes both real and imagined. Throughout Chan blurs the boundaries between reality and illusion, between figurative and abstraction, as the gallery space is converted into three distinct movements, which sees the artist take the viewer on a journey with her varied use of sound, light, movement, texture and data.
The artist utilises both the physical and digital to create her striking pieces, often starting with still images of vast mountain ranges captured in darkness. When the eyes, the organic, fail to see, the digital camera captures the hidden framework of the nocturnal landscape. The artist then balletically pours natural elements such as iron or carbon across the images before dynamically shaking those elements free. The resultant works at once capture the energy of the process of creation and the stillness of the landscape.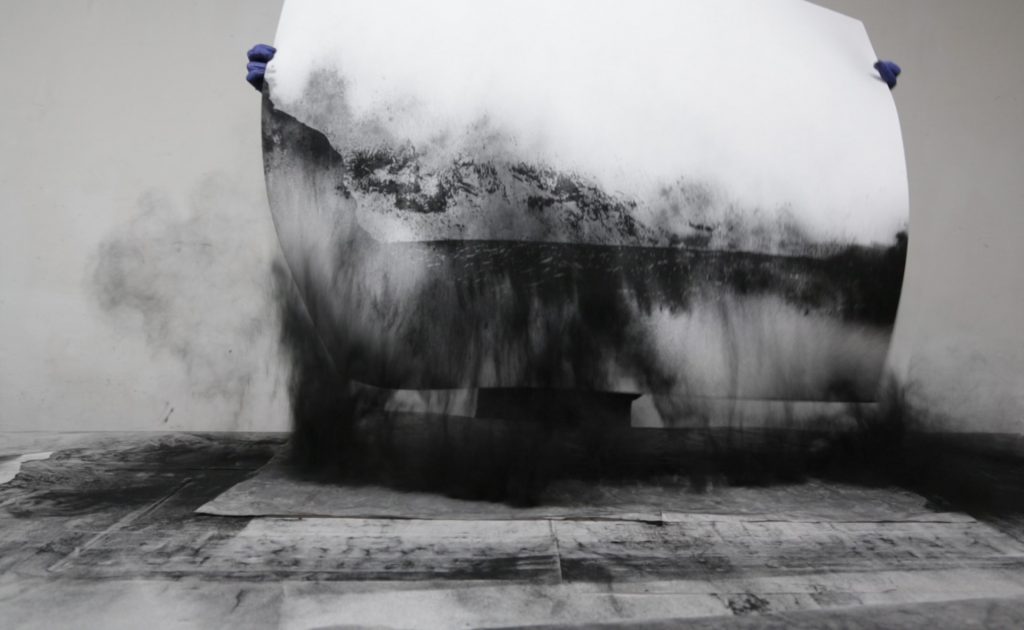 The exhibition features a central experiential installation, where viewers are engaged in a spatial drama: An evocative sensorial unfolding of a more virtual landscape. The multi-layered immersive video work is created by a set of noise-generation algorithms, simulating organic formations and patterns found in nature. These biotic visual crystals naturalise the digital imagery and the virtual landscape which they create.
"The work springs from my long obsession and fascination with natural transformations, particularly formless shapes anD their movement. The transformative power of natural substances such as water, rock, air and clouds produce infinite varying forms that seem both ordered and random at the same time.." Carla Chan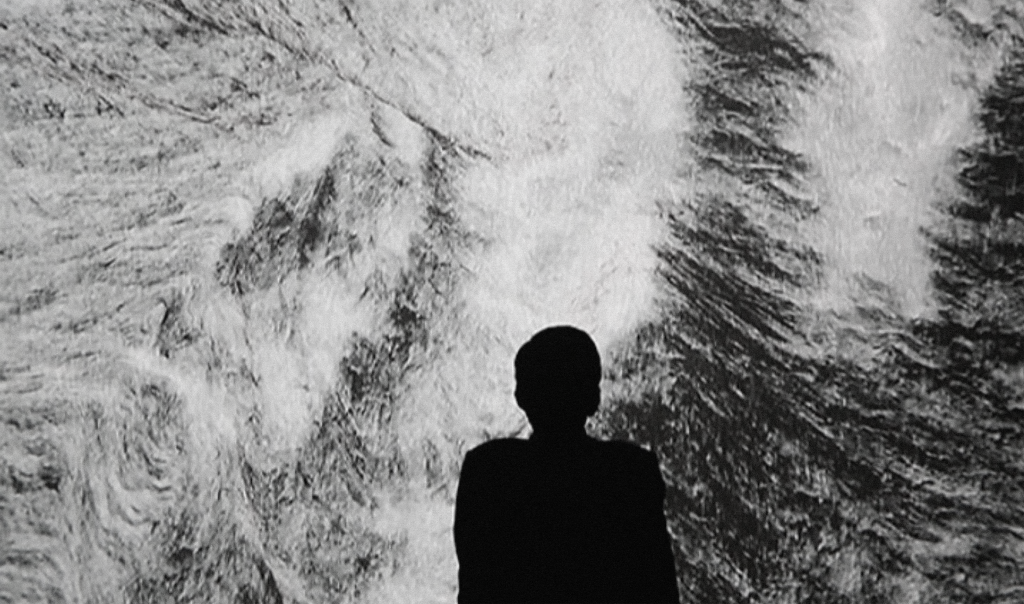 Carla Chan
Born 1989, Chan lives and works in Berlin and Hong Kong.
She obtained her Bachelor of Arts Degree from the School of Creative Media, City University of Hong Kong. She works with a variety of media including video, installation, photography and interactive media. Much like the never-ending development of new technology Chan considers media art as a medium with infinite possibilities for artistic expression.
Minimal in style and form, her recent work focuses on ambiguity in nature. Bridging natural transformation and unpredictable computer algorithms, her work is consolidated with a cohesive dynamic between form, means and content. Concurrent with her exhibition at Galloire in Dubai, Chan's "Fading Space of Dawn" will be presented at the Tai Kwun Museum for Art Basel, Hong Kong. Recently, a selection of works from her Clouded White series, have been acquired by the M+ Museum in Hong Kong.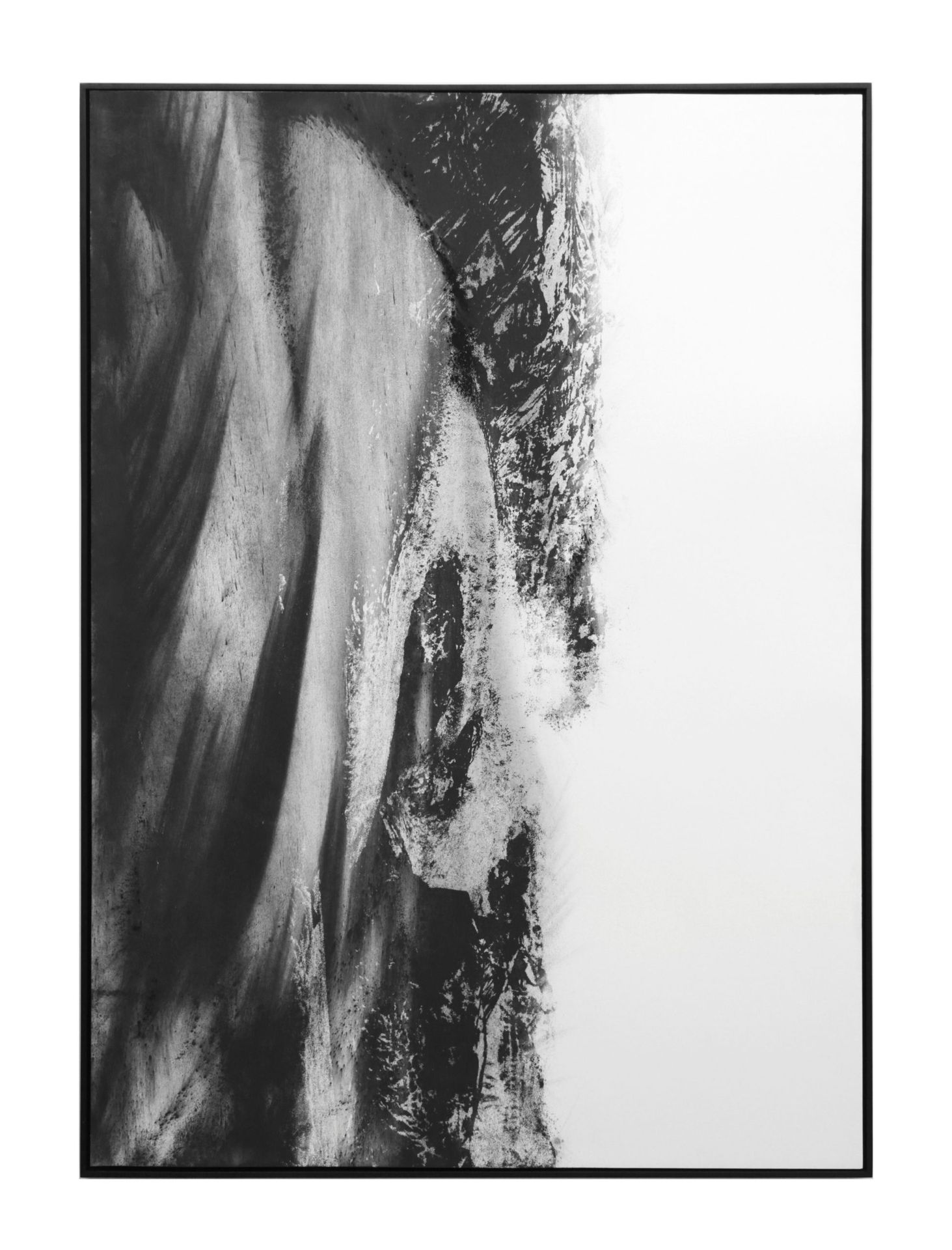 Chan completed the prestigious art residency with La Prairie Art, Monte Rosa Hut, Zermatt, Switzerland, 2022 and her subsequent work has been featured at Freize and Art Basel fairs. She was awarded the prestigious TOY BERLIN MASTERS AWARD 2017, and won the Young Artist Award at the Hong Kong Arts Development Awards, 2018. Recent exhibitions include: "To the end for the beginning", the heaviness of my heart, Goethe-Institut, Hong Kong (2020), "Faded Black, Singapore Art week", Arndt Art Agency, Straits Clan, Singapore (2019), and "To Another side of the Moon", Lobe Block, Berlin, Germany (2018).
Exhibition
The exhibition will run from 26th May 2022 until 16th June 2022 at Galloire Contemporary Art, London Street, City Walk, Dubai, United Arab Emirates. Please contact us at info@galloire.com to discuss the exhibition and works within it.