Dynamic group exhibition will run from 9th December 2022 to 15th January 2023
Elemental Perception brings together five world-renowned artists; Julio Le Parc, Blair Thurman, Jan Kalab, Miguel Chevalier, Jean-Baptiste Bernadet at Galloire in City Walk, Dubai. These artists collectively manipulate geometric forms, and utilise colour and light to evoke a fundamental response from, and innate connection with the viewer. The works invite one to intuit; to see by sense: They prompt us to consider the organic and the machine, our path from primordial soup to our technology-driven tomorrow, and whilst some of the works invite us to revel in pure beauty and our romantic dreams of youth, they also challenge us to ponder our ultimate trajectory of decay.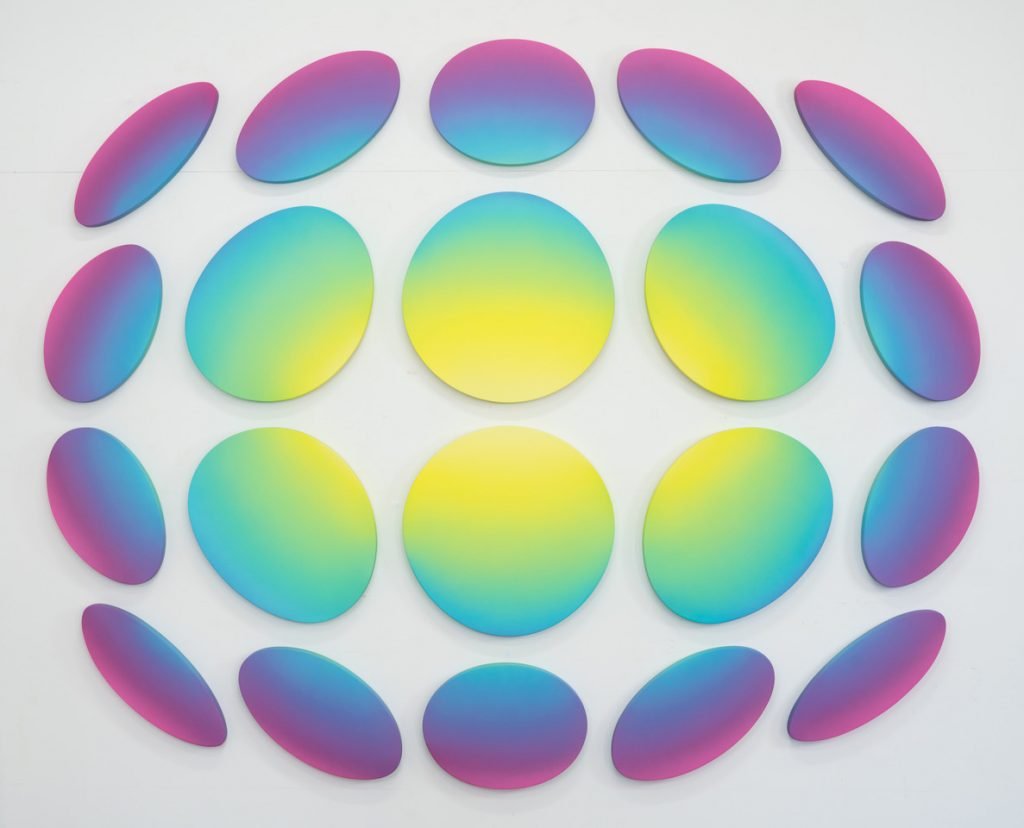 This exhibition is a regional-first for Julio Le Parc, master and pioneer of Op Art and Kinetic Art. In a selection of key pieces within the show, we see the range of his oeuvre across paintings and immersive installations. His seminal work fosters the ability to intertwine the observer with the art, where the spectators are amalgamated into the creative process. This ability to engage the eye and trigger different reactions is something that perpetuates through the exhibition. Leading art writer, Nadine Khalil writes;

"While he stands out as the most eminent artist in Galloire's current group show, his work traces a historical trajectory from which springs a shared language of light as movement and form. Throughout Elemental Perception, a grammar of perceptual fields by five artists interrogates our relationship with an external world that is in constant flux. With these different drafts on how we see and what we see, the primacy of the naked eye is evident, as well as an understanding of the technologies of sight – insofar as what we see fluctuates before our eyes. In the exhibition are not just singular, chromatic objects; there are compositions that change according to our presence in the spaces around them."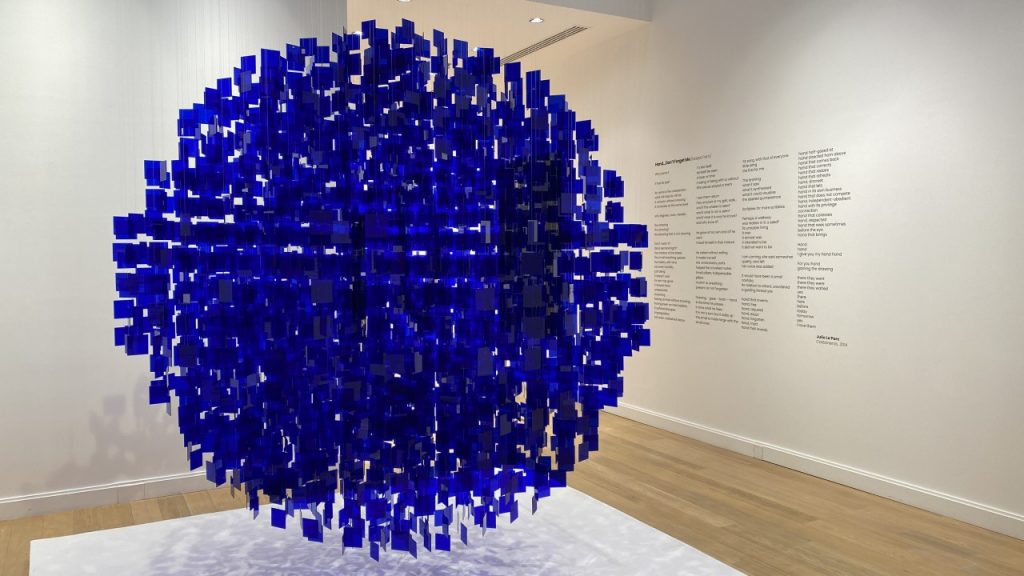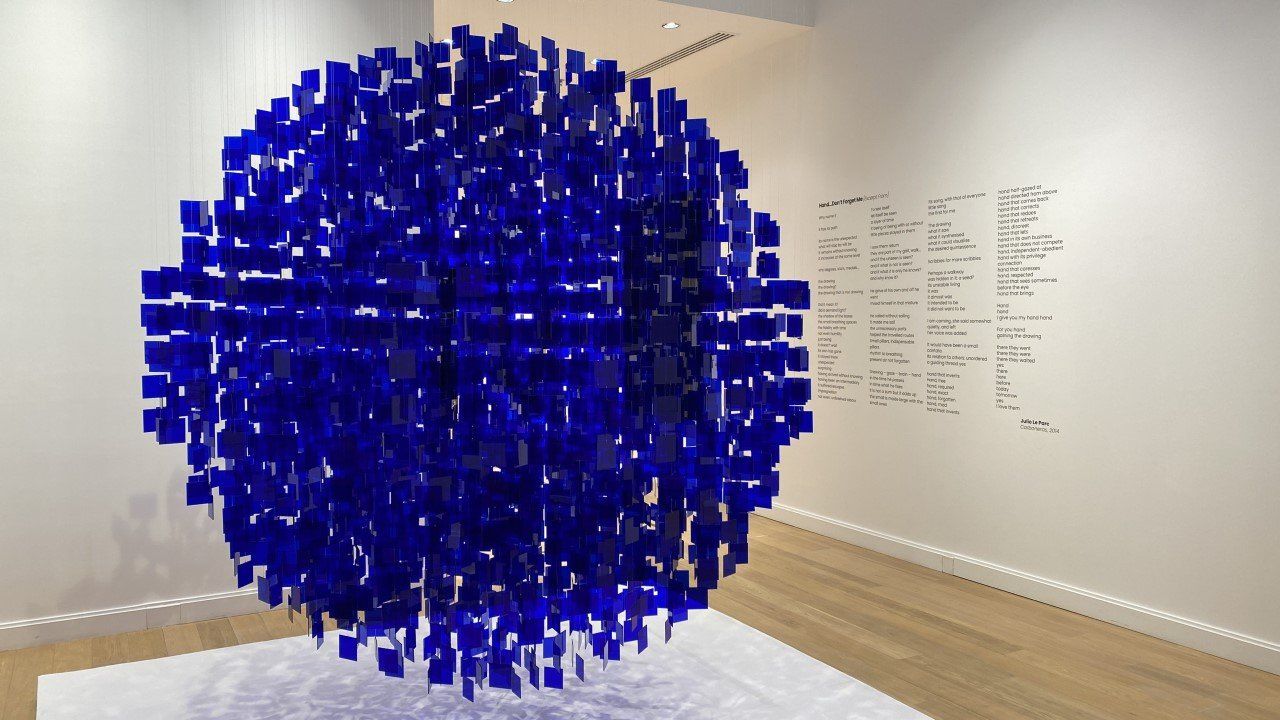 Exploring the exhibition, one moves from the monumental geometric paintings of Blair Thurman, resonating with memories and fascinations of childhood, to the brightly coloured works of Jean-Baptiste Bernadet which have us reflecting, within their abstraction, on impressionist sunsets, winding rivers and quaint villages seen from the hillside. At one moment, the computer-induced logic of hybridization, architectural fantasies and virtual cities emerge, created by digital art forerunner, Miguel Chevalier. Particularly in Dubai, his MetaCities work captivates as it straddles questions of urbanization, ever-taller towers and the looming buzz of the Metaverse. The seemingcoldness of Chevalier's rigid neon lines finds an antidote in the joyful colours and organic curving forms of Jan Kalab's three-dimensional paintings. Here we see creation, cell division, biological life and a wider universe, expanding endlessly.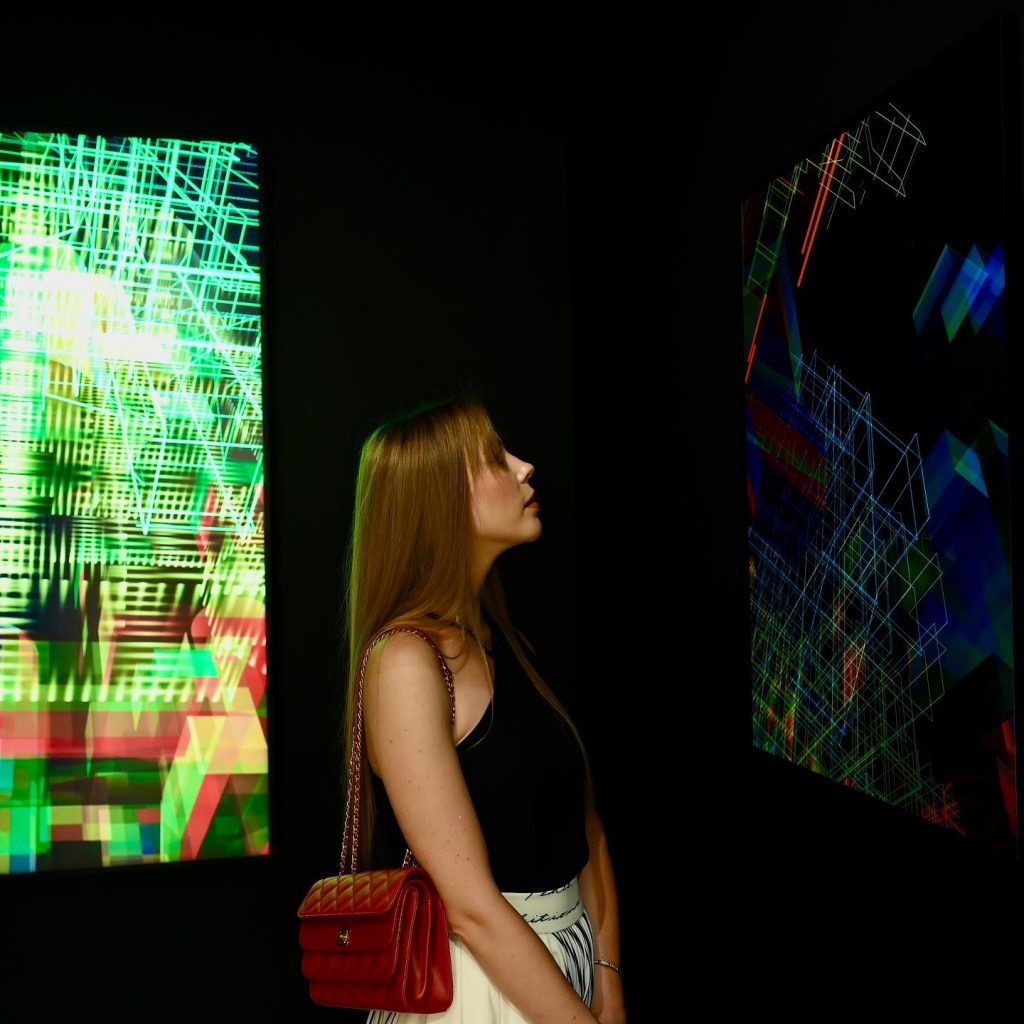 And so, the exhibition allows one to chart a path through wonderous uses of colour, form and light by some of today's leading artists. They are innovators and explorers of perception, just as Julio Le Parc himself reflects on his work with his early collaborators Francisco Sobrino, Francois Morellet and the like: "We started with the experience of the person looking and then, from there, participation was solicited little by little with other experiences until it was an active and reflexive participation."
Elemental Perception will be open to the public from December 9th 2022 – January 15th 2023 at Galloire's Dubai gallery.