As the old saying goes, "the only constant is change," and no more applicable aphorism could be applied to the art market. New ideas, technologies, and approaches continue to impact not only how artists create but how we as collectors and enthusiasts attain that art. The result is that art sales today look very little like they did a decade ago.
A prime example is that of the online gallery. Now more than ever, the online gallery is leading the pack in connecting collectors across the spectrum with the artwork they need and want for their living spaces. Despite the contraction of sales overall in our 2020 pandemic year, aggregate online sales reached a record high of $12.4 billion, a figure that reflects a doubling in value from 2019. At the same time, the online art sales share included in that figure grew from 9% of total sales by value in 2019 to 25% in 2020. Perhaps most exciting is that this past year marked the first time the share of e-commerce in the art market has exceeded that of general retail.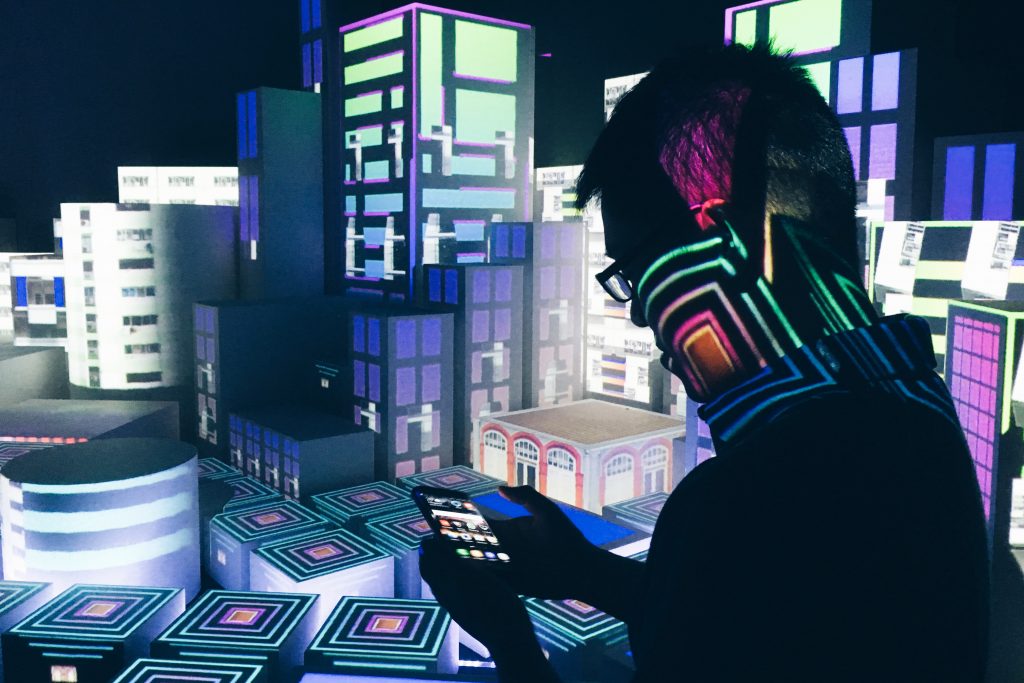 The pandemic has driven major galleries to find various ways to grow their digital platforms in response to the strong growth of online sales. Why, though, has there been such rapid adoption of this online marketplace? What are the benefits of forgoing the in-person viewing of art in favor of working with online art specialists? Nothing might top the experience of viewing a work of art in person, but with amplified technology and advanced web platforms, purchasing art online today comes close to the physical experience of art in a gallery setting. So close, in fact, that an ever-increasing number of collectors are turning to investing in art sight-unseen.
In this article, we explore the rise to prominence of buying art via digital platforms. We'll also examine some of the key benefits of buying physical art in the digital realm as part of our rationale as to why we're confident online art sales will only continue to grow in years to come.
The Origins of the Online Art Market
Flashback back to 2015, and the landscape for online art galleries was relatively barren, save for early adopters like Saatchi Art (which debuted online in 2006) and Artsy (appearing in 2012 but only as a "middle-man" between collectors and artists, therefore not involved initially in online art sales directly). Only a few spaces for online art sales opened their virtual doors because many galleries with physical storefronts were wary of a move into the worldwide web.
Those reluctant to make the shift argued for the merits of the physical gallery space. Again, we cannot deny that the experience of art in person is truly transformative, but rather than advocate for the art, these reluctant gallerists instead stressed the value of the "experience" of the gallery. They posited that the physical act of entering into a gallery space allowed collectors to disconnect from the outside world and better appreciate the work of the artists on display inside. Physical spaces also afforded gallerists the ability to carefully control how works of art were shown. From the all-too-common all-white aesthetic to careful lighting of compositions, the "art" of showcasing art was one of the biggest boons for physical storefront galleries. In sum, the biggest benefit of the physical gallery space was for the gallerists themselves, as it allowed them to carefully choreograph how visiting collectors navigated the art and stack the deck in their favor for sales.
Meanwhile, social media was also on the rise and paved the way to an almost undeniable need for gallerists and collectors to tap into virtual social networks to find new artists and new works to buy. The debut of Instagram, for example, in October 2010 was perhaps the most revolutionary in this regard because it rapidly became a space for artists from around the globe to showcase their body of work on an intuitive digital platform. So rapid was this adoption that roughly one-third of collectors purchased art using Instagram in 2020.
It did not take long for clever gallerists, curators, and their associates to realize the potential of this social media space to advance art sales. The year 2013, for example, witnessed the debut of Unit London, an online art sales platform designed by founders (and painters themselves) Joe Kennedy and Jonny Burtas as a vehicle for breaking down the barriers of status that far too often limit access to art. Soon after, Dutch duo Christian Luiten and Curtis Penning's Avant Arte launched in 2015 and became a leading facilitator in connecting rising artists with the collectors who coveted their work.
Given these initiatives, despite any reluctance on the part of traditional gallerists, change was clearly in the air. The virtual art marketplace had been established and was rapidly ascending in popularity. That ascent proved meteoric with the arrival of COVID-19.
Pandemic Pressures
The online art marketplace gained renewed interest with the onset of the COVID-19 pandemic. What was initially framed as a two-week shutdown soon snowballed into global isolation that has now endured more than a year. This left many business owners, including gallerists, to make hard choices about whether to try to survive – pay rent, utilities, taxes, and so on – on minimal hours and even fewer customers. At the same time, potential collectors stopped visiting galleries, choosing to socially distance rather than cluster for coveted works. Sales volume fell as well: The New York Times shared numbers published by Art Basel and UBS that indicated a nearly 40% decrease in sales of modern and contemporary art in 2020.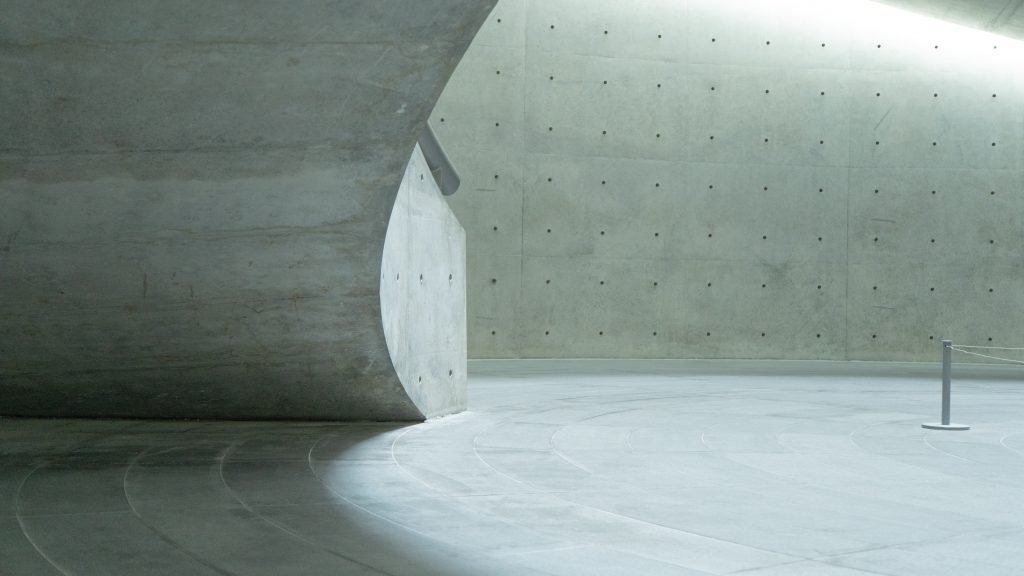 In this difficult hour, online art sales became a prime alternative because it solved some of the chief problems this pandemic era raised. Namely, it afforded gallerists the ability to maintain their business wholly within the virtual realm. It alleviated the burden of maintaining a physical gallery space, and it broke down the barriers to collectors who did not want to risk their health for that upcoming vernissage.
What is more, though, is that the option for online art sales brought the entire art world to a global audience. "I think two things have happened during the pandemic," shared Artsy CEO Mike Steib shared with Business Insider, "The first is that more people have become interested in bringing art into their lives. . . . This year was a huge year for the digital world and next year will be an even bigger one." Connecting us to this incredible wealth of artistic talent the world over has certainly encouraged more collectors to enter the art market. According to the 2021 Art Basel and UBS Global Art Market Report, which surveyed 2,500 collectors across 10 key markets, 66% of people said pandemic has increased their interest in collecting. Furthermore, 32% said this increase had been significant, with 57% planning to purchase more work. Simultaneously, this online shift has facilitated a wider appreciation of the extended benefits the online art gallery can provide.
Even More Benefits to the Online Art Sales
Purveyors of art online have saved the day, so to speak, by presenting a means to sell art virtually when a physical transaction was not possible. The benefits, though, of building one's collection through purchasing art online go beyond the parameters of this pandemic period. Let's look at these advantages in a bit more detail.
Savings
Let's return to the cost savings component, but this time let's examine it from the collector's perspective. Yes, an online art platform can save gallerists substantial sums that they would otherwise lay out to rent a physical space. That lack of overhead can translate to lower asking prices for the collector, as the organization no longer needs to account for that item line in their net profit spreadsheet.
Furthermore, the savings can also extend to the artist. Many online art spaces work directly with their featured artists to track their inventory but allow those artists to maintain possession of their work so that they can ship purchases directly from their studios to their collectors. This direct shipping policy cuts out the gallerist's need to maintain adequate storage for artworks, which again often passed along as cost savings for collectors.
Preservation
Going hand-in-hand with the reduced cost that a direct shipping method can provide is the additional bonus of safeguarding your future art collection from additional potential damage. Moving art, particularly large or delicate works, can be a challenge. Many times such relocations result in nicks, mars, or other elements of damage that might need the attention of a talented conservator or – in the worst-case scenario – might even reduce the value of the work.
As Art Preservation Index (APIx) founder and CEO Emily McDonald shared with Artnet News, "the most common time for a work of art to be damaged is when it is being moved. Art is safest installed or stored in a safe place and left untouched." So, while a direct shipping model doesn't guarantee such damage will not occur, it does reduce the probability of such an occurrence by simply taking one transfer out of the equation. It also increases the likelihood that the artist will know the best way to package and protect their work, so that their treasured creations can join your growing collection in pristine condition.
Convenience
Many of us who shop online today do so thanks to the sheer convenience it provides. There is something endlessly satisfying about being able to log on and explore the world at our fingertips. Such is the convenience of the digital art space: you can explore myriad artworks with a few clicks of your mouse. You can also use search terms to tap into the exact type of art you seek. Whether it is an oil on canvas original or a second edition print series, you can optimize your online art experience by heading directly to the art you want to see.
At the same time, this convenience provided by digital advancements comes with comfort. Recall, as shared earlier, gallerists feared the loss of the gallery experience for collectors. In reality, though, that "experience" was designed with the gallerist in mind, not necessarily for the art or its collectors. By presenting work in a particular way, or with particular lighting, gallerists aim to impress upon a potential collector the significance of the artist, the importance of the composition, and the "value" of the price tied to the work. The collector in this environment, though, can feel an overwhelming sense of pressure: pressure to look, to like, and to buy. Online art marketplaces, however, alleviate these pressures. In this virtual space, you can meander through collections as you wish with the assistance of gallery representatives available only when you want them to be.
Transparency
Working with an online art platform also comes with the benefit of transparency. In our information-saturated age, we can tap into any number of resources with minimal effort. The result of this is twofold: first, it means that online art galleries have a greater incentive to offer as much detail as they can about a work. The artist's name, for example, media and materials, and dimensions are the usual identifiers, however, depending on the collection aspects of provenance or exhibition history might also be relayed. Digital copies of condition statements or authenticity documents might also be accessible.
Having these details from the very outset of the purchase process means collectors can quickly become equipped with the tools they need to buy a work at a price they deem reasonable. For instance, learning that the work you like is a print in a series rather than an original oil on canvas might help allay any concerns about a lower price; at the same time, provided dimensions can help clear up any confusion over why two works, whose image appears at the same scale online, are priced quite differently. These may seem like obvious distinctions, but they are shared here to simply point out that the onus on the online platform is to offer you all of the information you need to decide if a work of art is right for you.
Along similar lines, a swift internet search can yield insights into a lesser-known artist whose works you are considering or can pull past auction results so that you can assess the price point of the work you are now considering. You can also review where else that artist is showing their work and essential biographical details that might help you decide if you are ready to invest. To be sure, these are data points that physical gallerists can afford as well, but more often than not some of this information can be obscured for the sake of sales. Working with an online art specialist, however, allows you complete transparency for confidence in buying.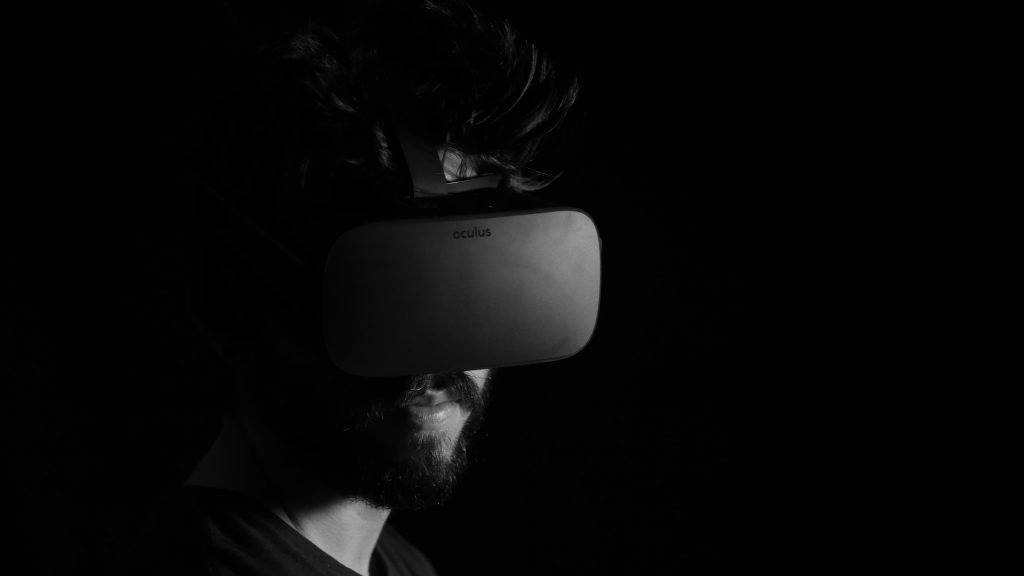 Tantalizing Technology
What makes the contemporary online art marketplace all the more compelling is the potential of augmented and virtual reality experiences. High-resolution images of works for sale mean today's collectors can zoom in to observe every stroke or paint or etched hatch, perhaps even in more detail than they could in a physical gallery. Moreover, innovative applications for smart devices have provided ways collectors can view a work of art not as it hangs in the gallery but as it would in their home. Added to these perks, of course, are options for virtual consultations that artfully combine all of the expertise shared during traditional gallery visits with the bonus of incredible efficiency.
GALLOIRE
We truly believe in that unbeatable moment when you stand in front of a piece of art that you fall in love with, seeing it in its physical form. However, as exhibited above, if we are truly to make the process of finding new artists and artwork that inspire people as straight-forward, egalitarian and as welcoming to as broad an audience as possible, then we believe digital spaces are where this can happen best.
Our goal is to connect collectors, at whatever stage they might be, with art that speaks to them. It might be the first piece purchased, or it might be the capstone for a collection that has been carefully curated over decades. We are always here to help, and we'd love to hear from you as you explore the platform.