How governments and institutions can have a major impact on economies and communities through art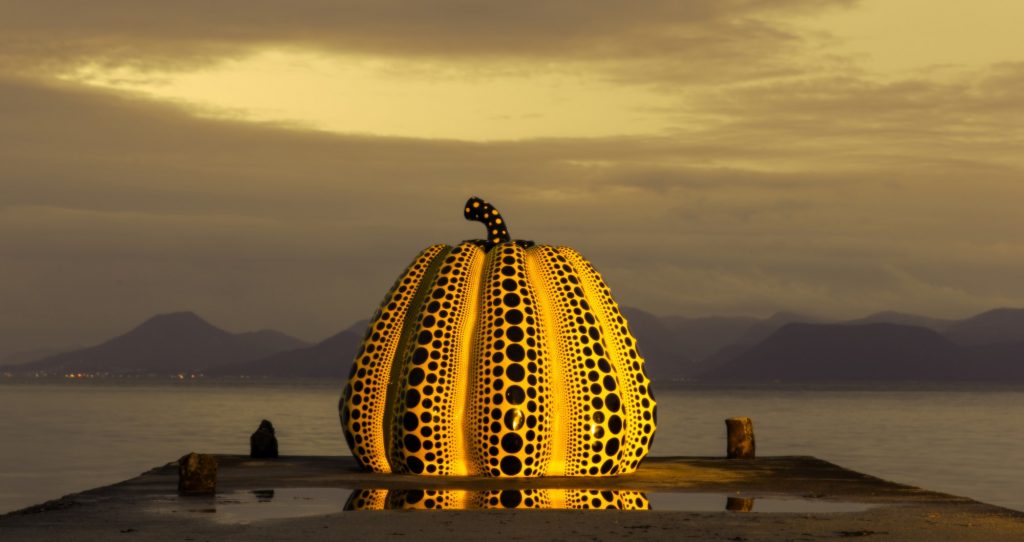 There are several ways in which the presence of public art can contribute to an improvement in the overall quality of life in a community but also to the wider success of a whole ecosystem. It is undoubtedly a major investment for districts, cities and countries to make, and so automatically leads to questions as to what else the money could have been spent on in terms of infrastructure and/or supporting citizens. However, there is overwhelming evidence around the world that its positive impact is truly significant: Not only financially but directly on the fabric of every aspect of what occurs around those installations.
One advantage of public art is that it has the potential to boost civic pride and a sense of belonging to a particular location. Public art contributes to the definition of a community and has the potential to be a source of local pride and identity. Art in public spaces can also serve as a medium for cultural expression and a way to provide a community's many distinct voices a platform to be heard. It has the potential to serve as a medium for social criticism and action in addition to reflecting the norms, traditions, and cultural legacy of a given location.
Clearly, it creates the opportunity to bring more visitors and tourists to a location, which is beneficial to the economy of that area. This can be significant in scale as we see with the likes of the High Line in New York which is a public park that was constructed on top of an abandoned elevated train track. It has been demonstrated that the park's public art works raise property prices, attract tourists, and enhance the local economy. According to the findings of a study that was carried out by the Hudson Companies, real estate prices within a two-block radius of the High Line saw an increase of an average of 15% in the first year after the park's debut.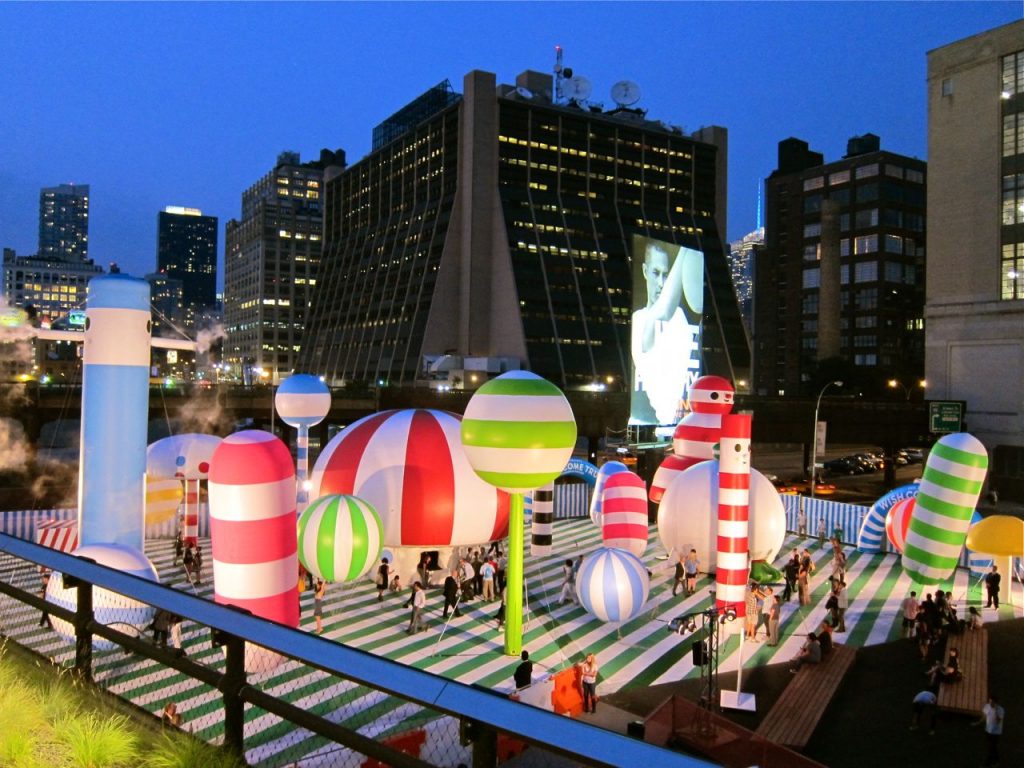 The educational potential of public art should not be discounted. As a nation or economy evolves, investing in culture and so broadening the citizen's and resident's understanding of artistic practices, methods, and cultural customs can be invaluable (whilst often intangible). Additionally, it has the potential to encourage critical thinking and foster a feeling of cultural expression, so furthering education, and increasing opportunities for social engagement. Many installations have the potential to act as meeting places and so offer an occasion for individuals to congregate with one another and form connections with one another – promoting inclusiveness as well as a sense of belonging. The healing power of public art is something else to consider. It has been demonstrated to boost mood and lower levels of stress, and it has the potential to act as a type of therapy for both individuals and communities.
In addition, works of public art have the potential to improve the overall aesthetic attractiveness of a place while also rendering it more welcoming and pleasurable to be in. It can certainly function as a navigational aid, assisting people in getting their bearings in an unfamiliar environment, but much more than just as simple waypoints and Instagram opportunities for visitors, but public art can become permanent identifiers of place and major landmarks, that drive benefits to the local economy. Take the Denver Theatre District for example. The district is credited with rejuvenating the region and drawing visitors and new companies as a result of the inclusion of murals, sculptures, and other works of art inside its boundaries. According to the findings of a research that was carried out by the Downtown Denver Partnership, the district has contributed to an increase of 22% in sales at local shops as well as a 44% increase in the amount of foot traffic that is seen in the region.
In spite of these positive aspects, public art also has the potential to be contentious and polarizing. It is possible for it to bring up questions like censorship, finance, and maintenance. It may also bring up problems regarding who has the authority to pick what kinds of artwork are displayed in public locations and who gets to be represented. However, where done right, whether fully developed economies or more emerging, the benefits are too clear to ignore.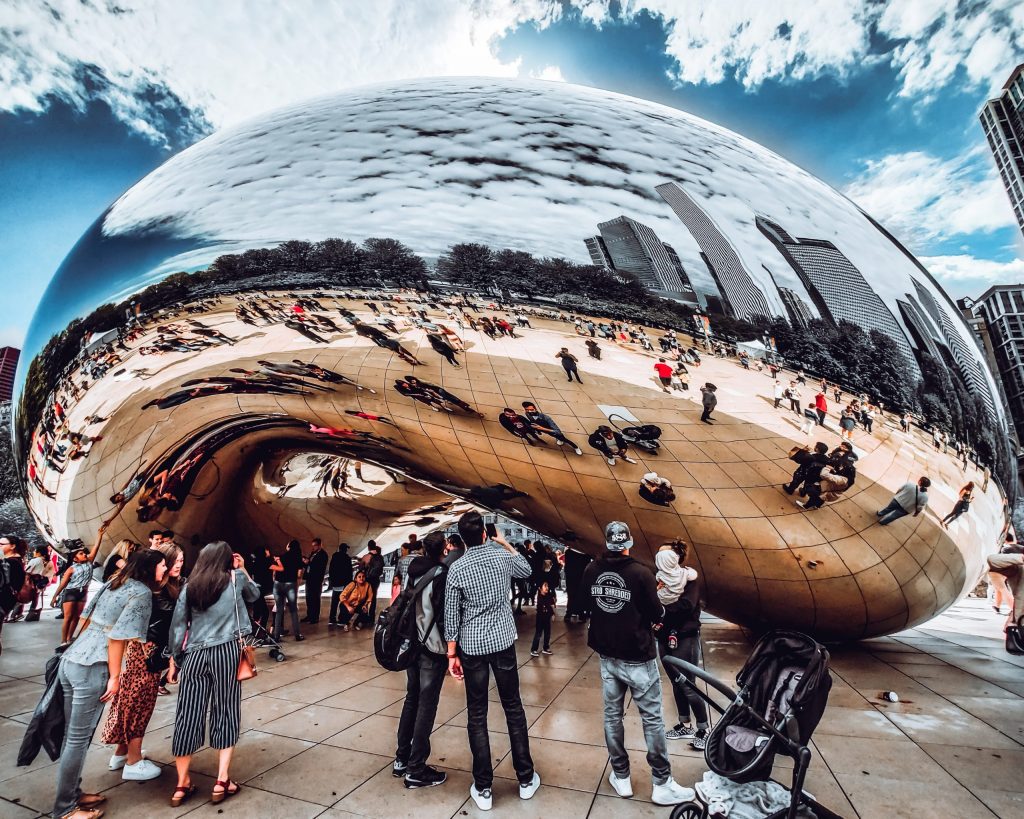 Some other public art installations, varying in fame, but all which have provided substantial benefits to community and economy from around the world include;
An iconic stainless steel sculpture by artist Anish Kapoor called "Cloud Gate," can be found in Chicago's Millennium Park. It has become a well-known tourist destination due to its location in Millennium Park and its common name, "The Bean." It is credited with an ever-growing impact on the local economy including increasing, since its installation, a huge impact on the amount of foot traffic that goes to local businesses.
"The Umbrellas" in Japan and California: "The Umbrellas" is a public art project that was created by the artist Christo in 1991 and consists of thousands of colourful umbrellas that were concurrently displayed in Japan and California. It is credited with helping to enhance local economies and increasing cultural exchange between the two areas as a result of the installation's success in drawing millions of visitors.
In Kingston, Jamaica: "The Duppy Conqueror": The artist Nick Cave created this life-size horse sculpture out of many brilliantly coloured found objects in order to display it in Kingston. The horse is built out of found objects. The artwork has developed into a well-known destination for tourists and is acknowledged with playing a role in the revitalization of the neighbourhood in which it is located.
Located in Dublin, Ireland is "The Spire." This sculpture made by the artist Anish Kapoor out of stainless steel can be seen in the middle of Dublin, and it has quickly become a well-known landmark there. It is also recognized with helping to rejuvenate the region around it.
Lastly, but not least, there is of course the commitment to public art in the form of museums and institutions. This is something that a region like the Middle East has been investing in heavily in recent times, with Abu Dhabi's Louvre and upcoming Guggenheim, Qatar's ongoing commitments to contemporary art space, plus Saudi Arabia's recently developed plans which are now hitting implementation phase.  If we look at examples from elsewhere in the world, it's not a surprise why many regions and nations are following suit. As an example, the Los Angeles County Museum of Art (often known as LACMA), via independent research are reporting an  estimated yearly economic effect of $1.2 billion, and the museum received over one million visitors each year.